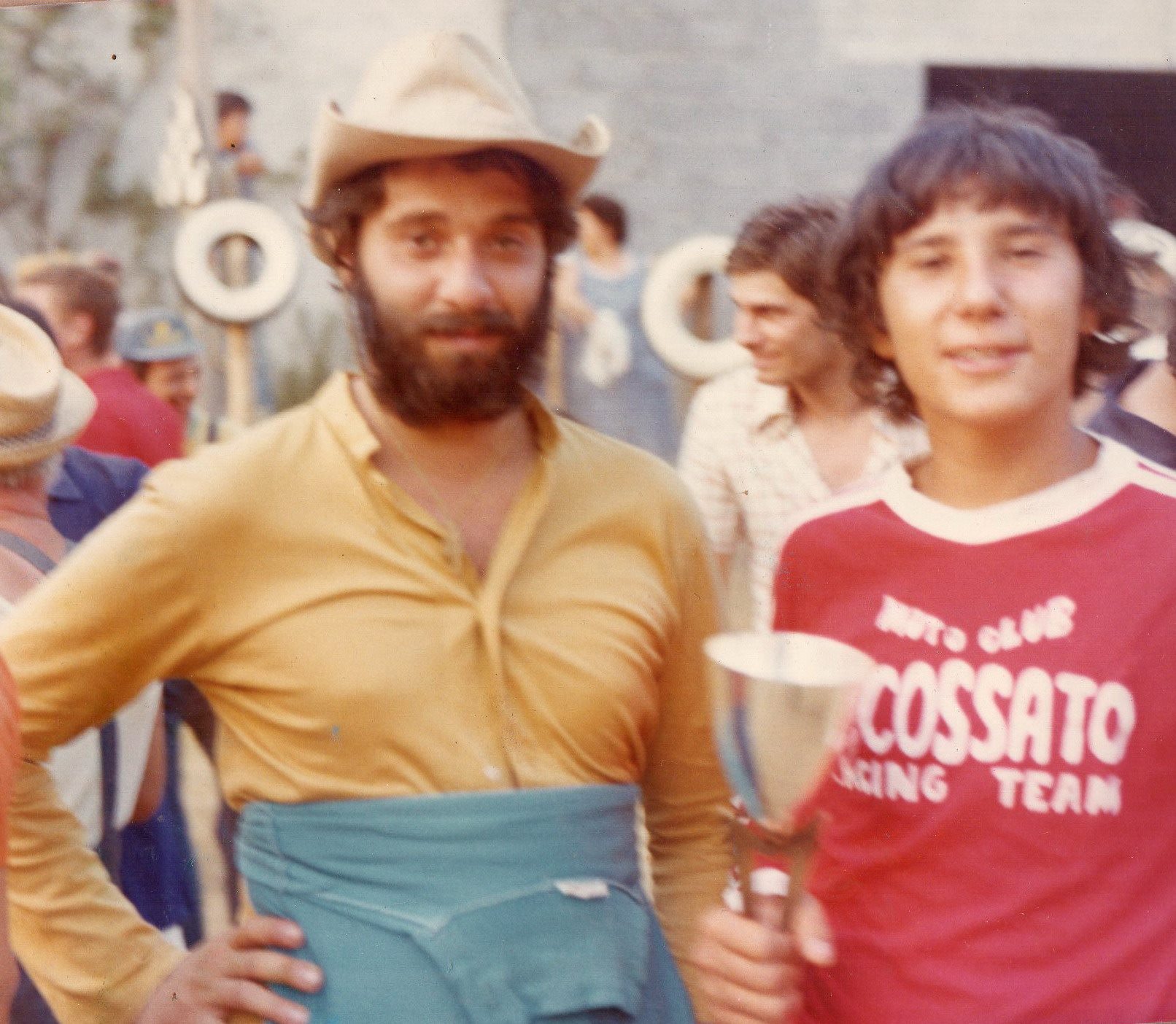 From left his brother Carlo and "Cico" Ventura at one of the first motocross races.
Quaddy was born from the passion for engines that dawned already at a young age in the heart of its future founder Riccardo Ventura (Cico). It is this passion that drives Riccardo into the world of motocross.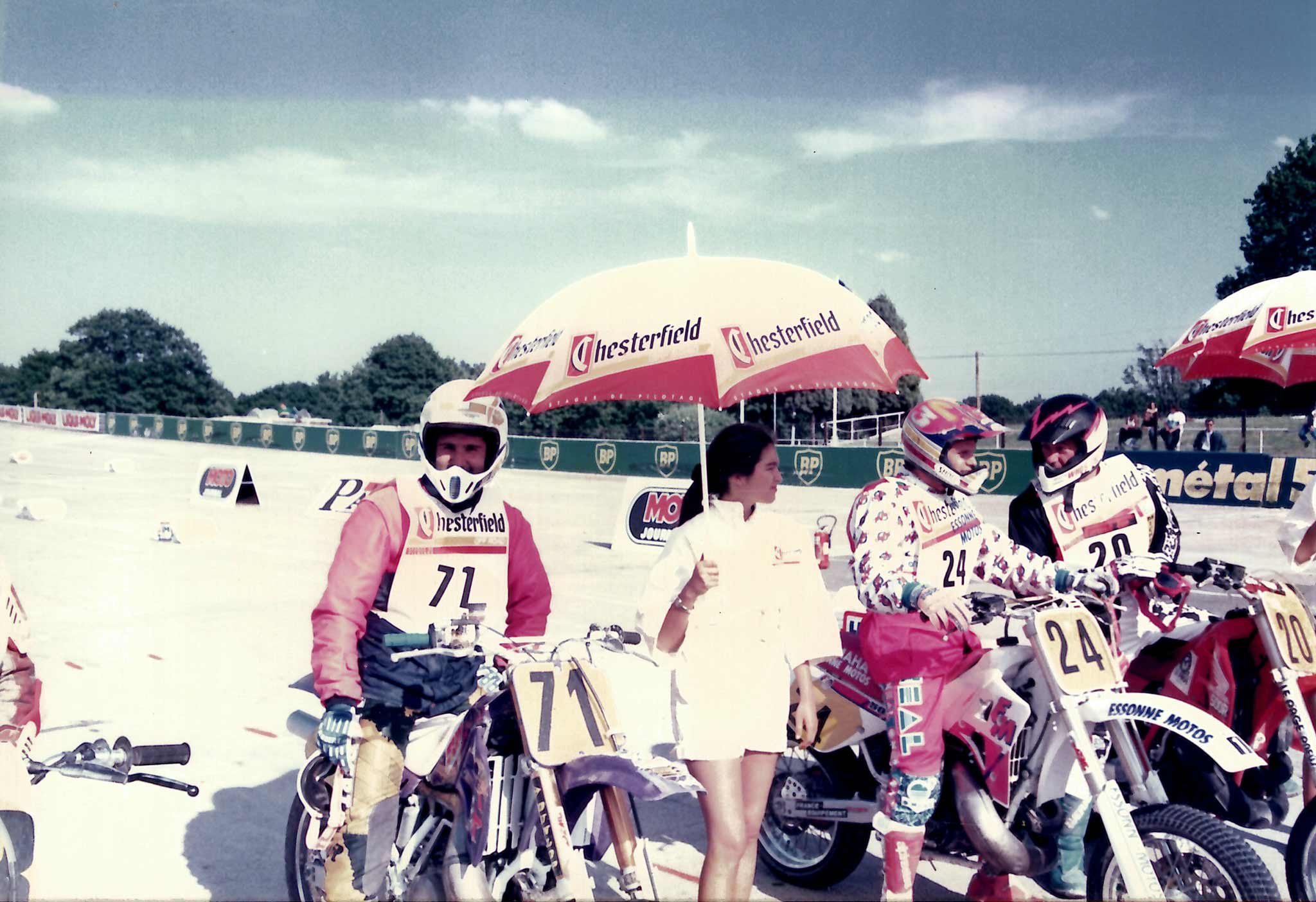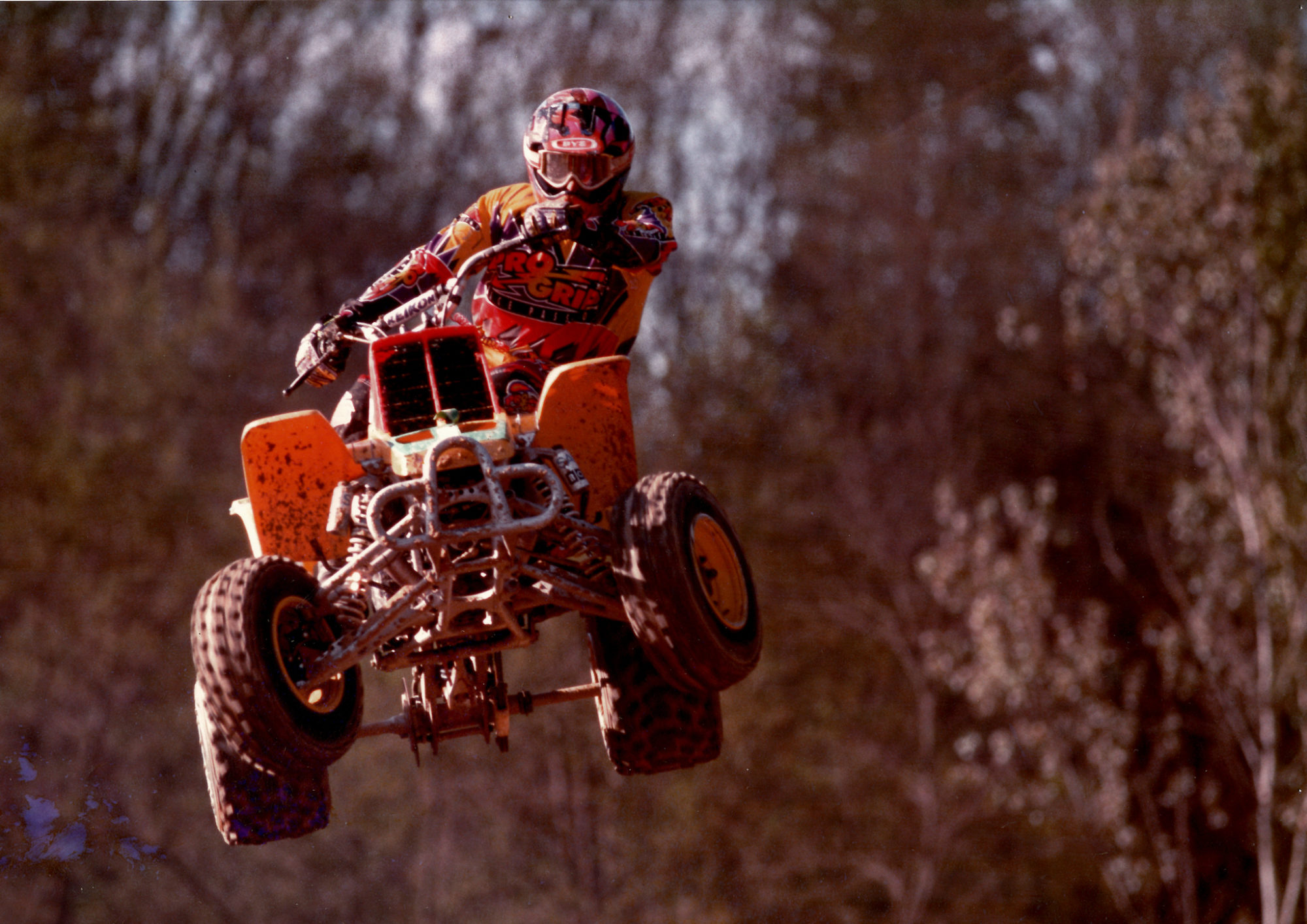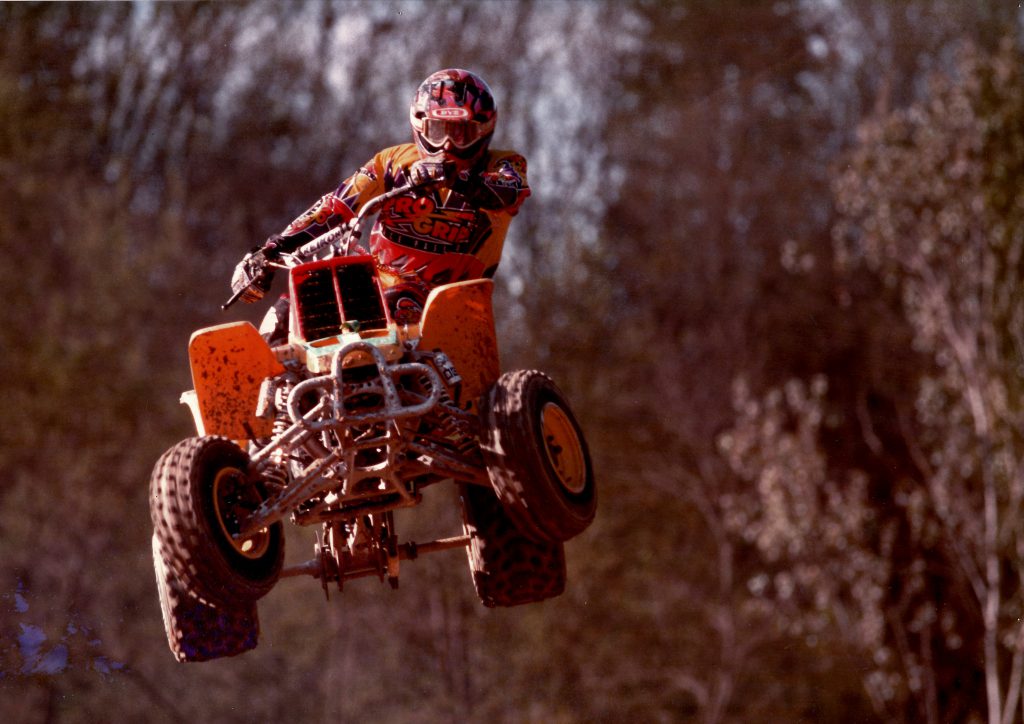 THE DISCOVERY
OF THE 4 WHEELS
After years spent on the motocross tracks among the most important national and international events, "Cico", passionate about the most extravagant vehicles, imports the first three-wheeler into Italy directly from the USA. Bizarre and funny vehicle that was replaced immediately by the more powerful and safe quad.
FROM ATV TO HOMOLOGATIONS
Riccardo intravede subito una possibilità in questi veicoli così nasce la Quaddy un'azienda interamente dedicata ai quadricicli che si occupa dalla vendita alla manutenzione, ma soprattutto alla trasformazione per uso stradale dei suddetti veicoli. Da qui le prime collaborazioni nazionali con Yamaha Italia per poi ampliare il servizio di omologazione in tutta Europa affiancando aziende come Arctic Cat, Yamaha Europe, Argo, LuxControl.
Quaddy non si limita ai servizi di omologazione ma abbraccia il mondo dell'off-road a 360°. Infatti lo spirito racing non è mai svanito e tutt'ora Quaddy è presente come Yamaha Supported Team alle gare di quad-cross e produttrice di veicoli da gara side by side partecipando YXZ CUP Italia, al Campionato Italiano RALLY e alla DAKAR.